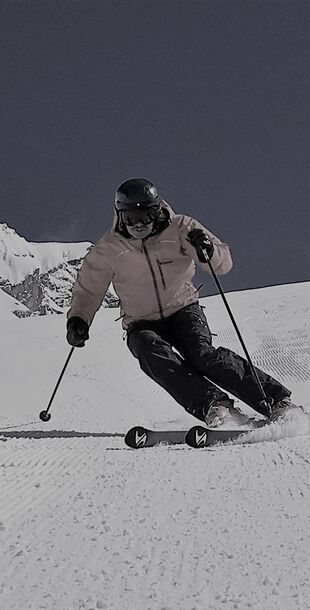 Private Ski School Höll
Ski like hoell - learn skiing or snowboarding with experts
Skiing and snowboarding is our passion. It's a big pleasure for us, to share this with you. With the coming winter of 2023/25 we will hand over the management of Skischule Russbach and we - Eva & Norbert - will be out on the slopes again with our guests in person. As instructors with the highest Austrian diplom and with over 30 years of experience, we know what you need to organize perfect winter and snow sports experiences.
Private Lessons - quick, effective and individual learning
Our experience, methodology and special commitment will enable quick learning and bring positive learning experiences for you and your family or friends. With an individual support, you can learn at your own pace and will not be overloaded or underchallenged. It doesn't matter, whether you are on skis for the first time or whether you have already some experience - we will get you on your way quickly!
Also small groups can book a private teacher - as long as you have similar experience, speed and technique.
Our home ski area is in Russbach, Skiregion Dachsteinwest. Outside of the Dachsteinwest-season or on demand, we also accompany you to other ski areas in the surrounding Regions of the Salzburgerland and the Salzkammergut.

Eva und Norbert Höll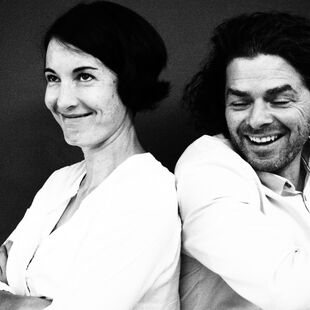 skiinstructor & host
Have a look at our Schneckenhaus!
Since summer 2021 we welcome our guests in our Schneckenhaus - our philosophy for hosting: On your vacation you should feel as nice as at home! Therefore,Im Urlaub darf man's ruhig so schön haben wie zu Hause! That's why you can expect lovely and high quality apartments with an extra cozy ambience. Special features contribute to your holiday happiness: Clay walls with wall heating and stored fossils, pine wood in the bedrooms and oak wood floors ensure a fine room climate. And we by ourselves make sure, that nothing is missing so that your most beautiful days of the year will be successful. Heartly welcome!